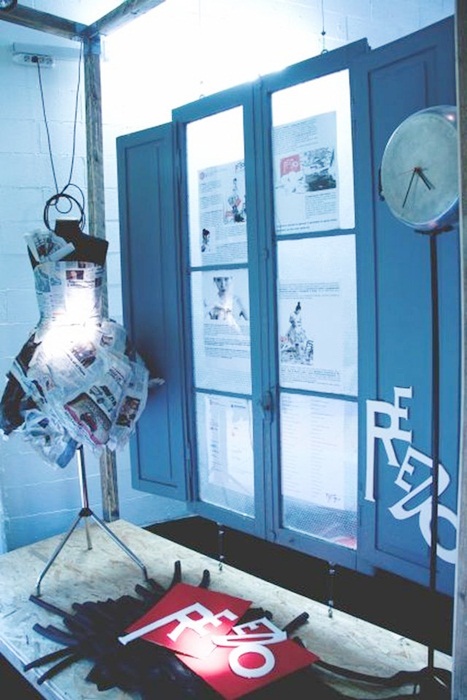 ReeDo workshop 2010
[slideshow]
rimini sabato 30 gennaio 2010, ore 12.00
centro commerciale i malatesta, via emilia 150
CORSO DI LAUREA mAGISTRALE IN mODA
insegnamento: analisi sociosemiotica della moda
workshop designing the sense 09/10
ReeDO riusare per piacere
FACOLTÀ DI LETTERE E FILOSOFIA
ZONE MODA
ReeDo Shop, I Malatesta, via Emilia 150
reedo.org
ReeDo Three CS


REEDOCOUTURE 2010
ReedoCouture nasce nel workshop progettuale Designing the Sense del 2010. Designing the sense è
una serie di workshop progettuali e didattici inclusi nel Corso di Laurea Magistrale in Moda. Gli studenti
laureandi seguono per sostenere l'esame dell'insegnamento in Analisi Sociosemiotica della Moda un
percorso di progettazione completo dal brief al concept o al prodotto finale. Il progetto riflette e lavora
sul tema del design del riuso e da alla luce "ReeDo. Riusare per piacere"che comprende le tre branchie
Reedo and Design, Reedo Communication e ReedoCouture. In quest'ultima gli studenti creano diverse
collezioni legate a temi diversi quali: il mantello, il grembiule, il top, il calzone ecc, con l'assistenza della
tutor Cristiana Curreli. Il risultato è un largo numero di capi da poter mettere in mostra nel temporary shop
creato dagli studenti stessi nel centro commerciale I Malatesta.