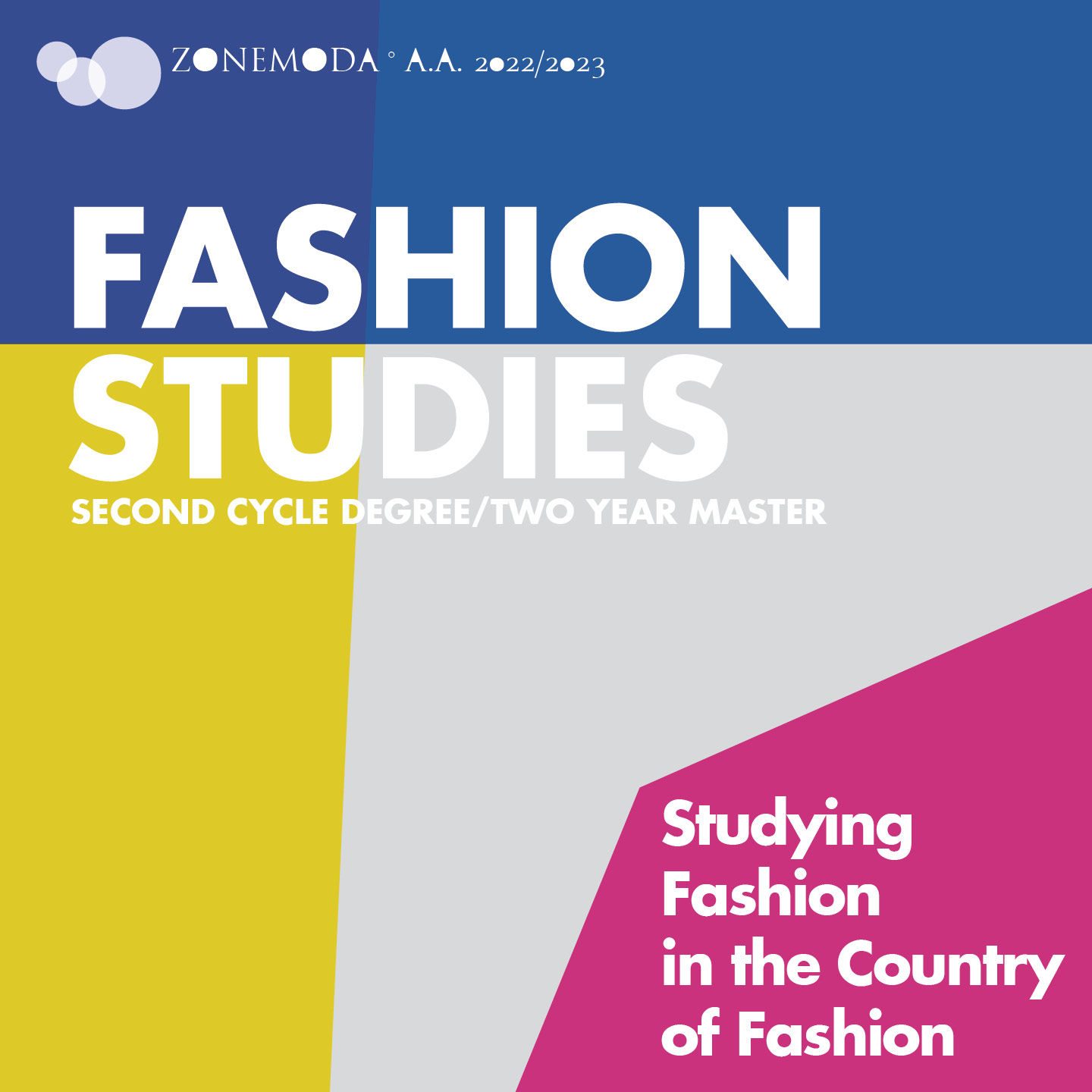 Fashion Studies OPENDAY 2022-2023
International open day – HUMANITIES
Discover our international Master's degree programmes in Visual arts, Italian studies and European literary cultures, International cooperation on human rights and intercultural heritage, Fashion studies and Digital humanities.
DATE: 29 NOVEMBER 2022 from 13:00 to 15:00
EVENT LOCATION: Microsoft Teams – Online event
TYPE: Open day
How to participate
Register for free and you will receive the link to access the room via email. The open day will be on Microsoft Teams from 1PM to 3PM CET (Central European Time). The event will be in English.
For this online Open day it will not be issued a certificate of participation.  
https://almaorienta.unibo.it/en/events-calendar/international-open-day-humanities/register-now
Timetable

13:00 – 14:00 Degree Programmes presentations and application process
International cooperation on human rights and intercultural heritage (Annalisa Furia, Professor; Stefano Brumat, Programme coordinator)
Fashion studies (Ines Tolic, Professor; Andrea Canu, Programme coordinator)
Arts, museology and curatorship | curriculum of Visual arts (Anna Rosellini, Professor)
Digital humanities and digital knowledge (Silvio Peroni, Professor; Giulia Cavalli, Programme coordinator)
CLE – European Literary Cultures | curriculum of Italian studies, European literary cultures, linguistics (Bruna Conconi, Professor; Lucia Manservisi, Programme coordinator))
Italian Studies | curriculum of Italian studies, European literary cultures, linguistics (Filippo Milani, Professor; Giulia Cavalli, Programme coordinator)

14:00 – 14:30 Hear it from our students
14:30 – 15:00 Q&A session
THE DEGREE PROGRAMMES PRESENTED
CONTACTS
International open days Staff
For more info https://almaorienta.unibo.it/en/events-calendar/international-open-day-humanities