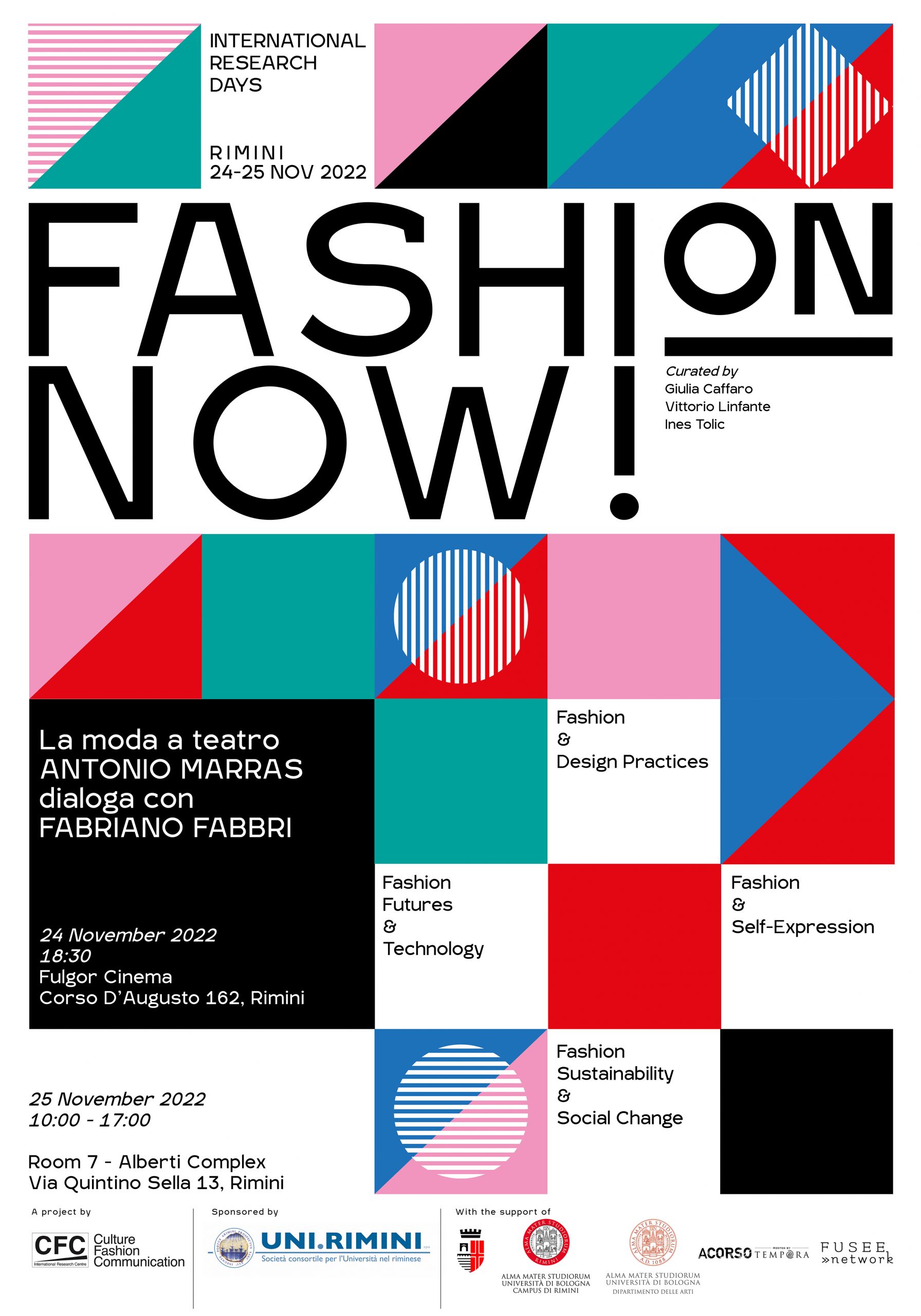 FASHION NOW!  INTERNATIONAL RESEARCH DAY
FASHION NOW!
INTERNATIONAL RESEARCH DAY
RIMINI | 24-25 NOVEMBER 2022
Organised by the International Research Centre Culture Fashion Communication and in collaboration with RIG-Acorso, FASHION NOW! is an initiative founded with the objective of fostering exchange and fuelling an international and multidisciplinary debate between PhD Students and Junior Researchers working in a multidisciplinary way on fashion, its present and its futures.
The first of the two days will feature a keynote lecture by Antonio Marras, a leading figure from the world of fashion, who will share his experience from the stage of the Fulgor cinema. The second day will be entirely dedicated to research and will take place in the classrooms of the University of Bologna – Rimini Campus.
FASHION NOW! will be an opportunity to bring together people, ideas, research and projects related to fashion and to create new connections between research centres, universities and cultural institutions working in this field.
Papers will be edited and published in 2023.
https://eventi.unibo.it/fashionnow