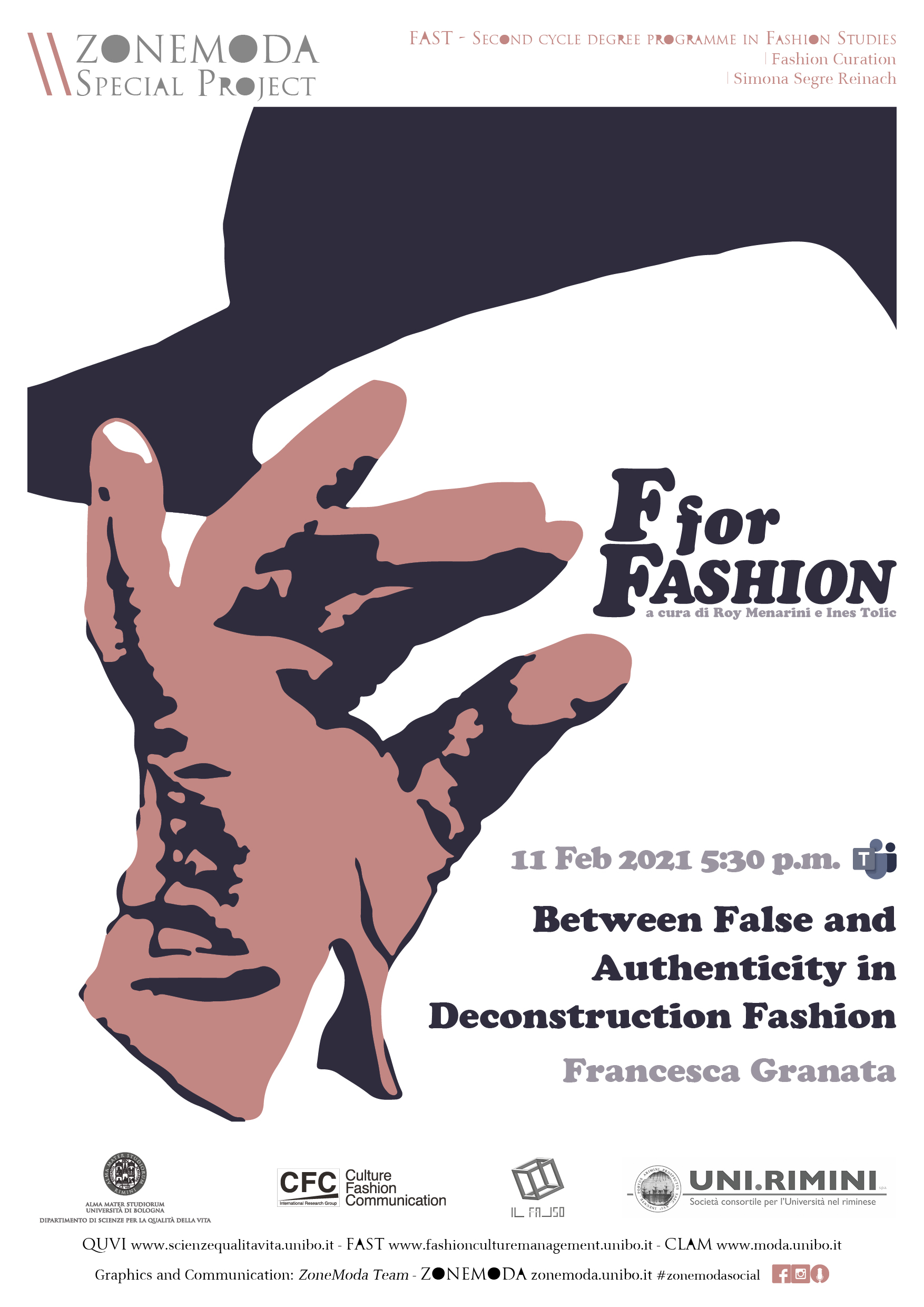 F for Fashion: Between False and Authenticity in Deconstruction Fashion
FAST – Second cycle degree programme in Fashion Studies
| Fashion Curation
| Simona Segre Reinach
F for Fashion a cura di Roy Menarini e Ines Tolic
5° episode – February 11, 2021 at 5.30 pm on Teams 


Between False and Authenticity in Deconstruction Fashion
Francesca Granata
By introducing pre-aged garments, replicas and trompe-l-oeil techniques, Francesca Granata from Parsons School of Design – New York will reflect on deconstruction fashion as a phenomenon that instills a temporal and material confusion, questioning concepts of origin and authenticity. These techniques articulated by Belgian designers, and Japanese ones prior to them, remain relevant in contemporary fashion as with the work of Demna Gvasalia of Balenciaga and previously Vetaments in their exploration of authenticity and branding.
The lecture will be introduced by Simona Segre Reinach and held within the course of Fashion Curation, Master in Fashion Studies, Alma Mater Studiorum – Università di Bologna – Rimini Campus
Join us on TEAMS: shorturl.at/lyGQ2
——–>>> podcasts of the first lessons held in 2020 will soon be available on the ZoneModa website!