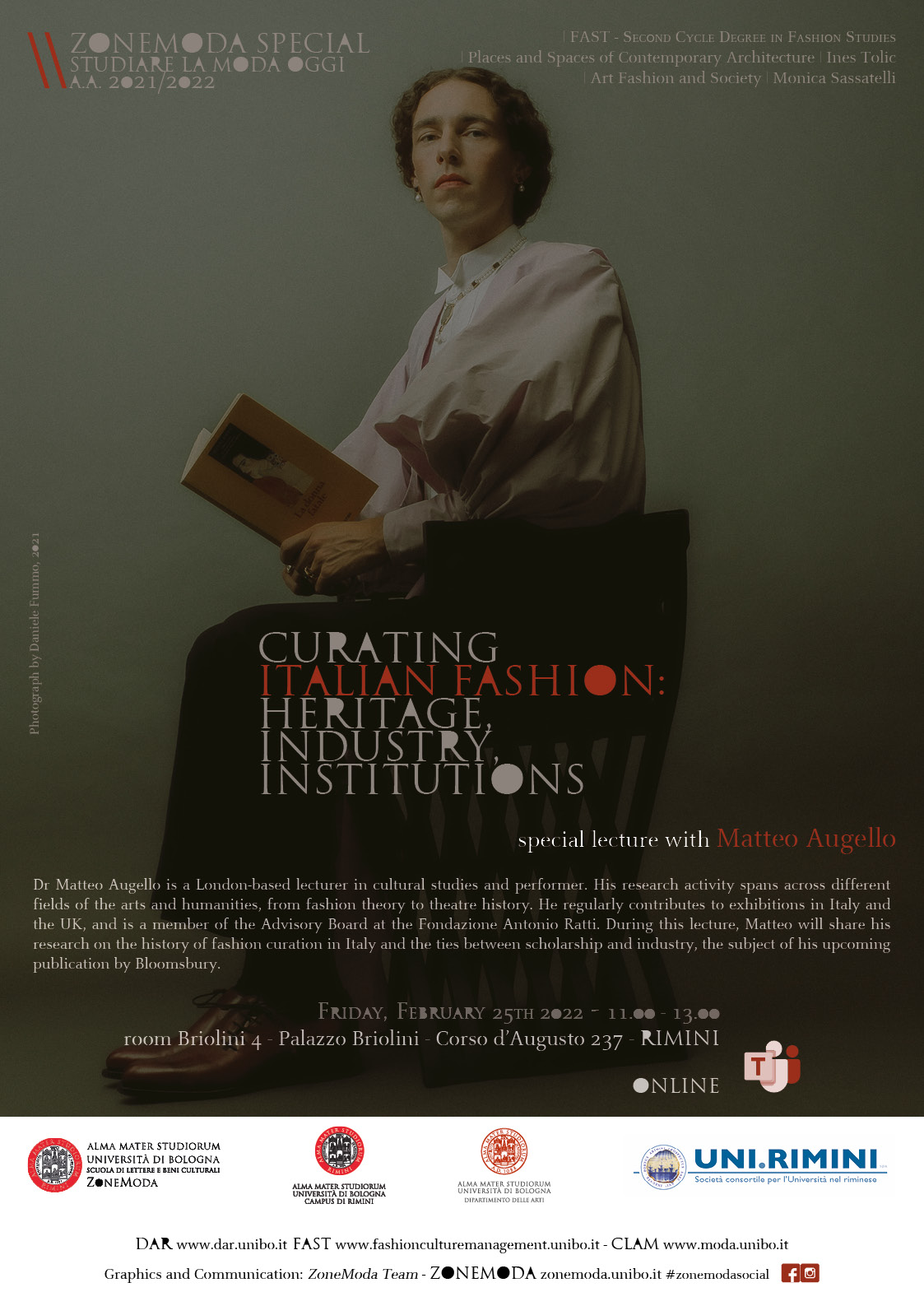 Curating Italian Fashion: Heritage, Industry, Institutions
FAST –| second Cycle Degree in Fashion Studies
| Places and Spaces of Contemporary Architecture | Ines Tolic
| Art Fashion and Society | Monica Sassatelli|
Curating Italian Fashion:
Heritage, Industry, Institutions
special lecture with Matteo Augello
Dr Matteo Augello is a London-based lecturer in cultural studies and performer. His research activity spans across different fields of the arts and humanities, from fashion theory to theatre history. He regularly contributes to exhibitions in Italy and the UK, and is a member of the Advisory Board at the Fondazione Antonio Ratti. During this lecture, Matteo will share his research on the history of fashion curation in Italy and the ties between scholarship and industry, the subject of his upcoming publication by Bloomsbury.
Friday, February 25th 2022 – 11.00 – 13.00
room Briolini 4 – Palazzo Briolini – Corso d'Augusto 237 – RIMINI
ONLINE*
link to the lecture shorturl.at/iyG09
* Participation in the online lesson is reserved for the Unibo university and student community. The Teams room can only be accessed if you have a Unibo account.