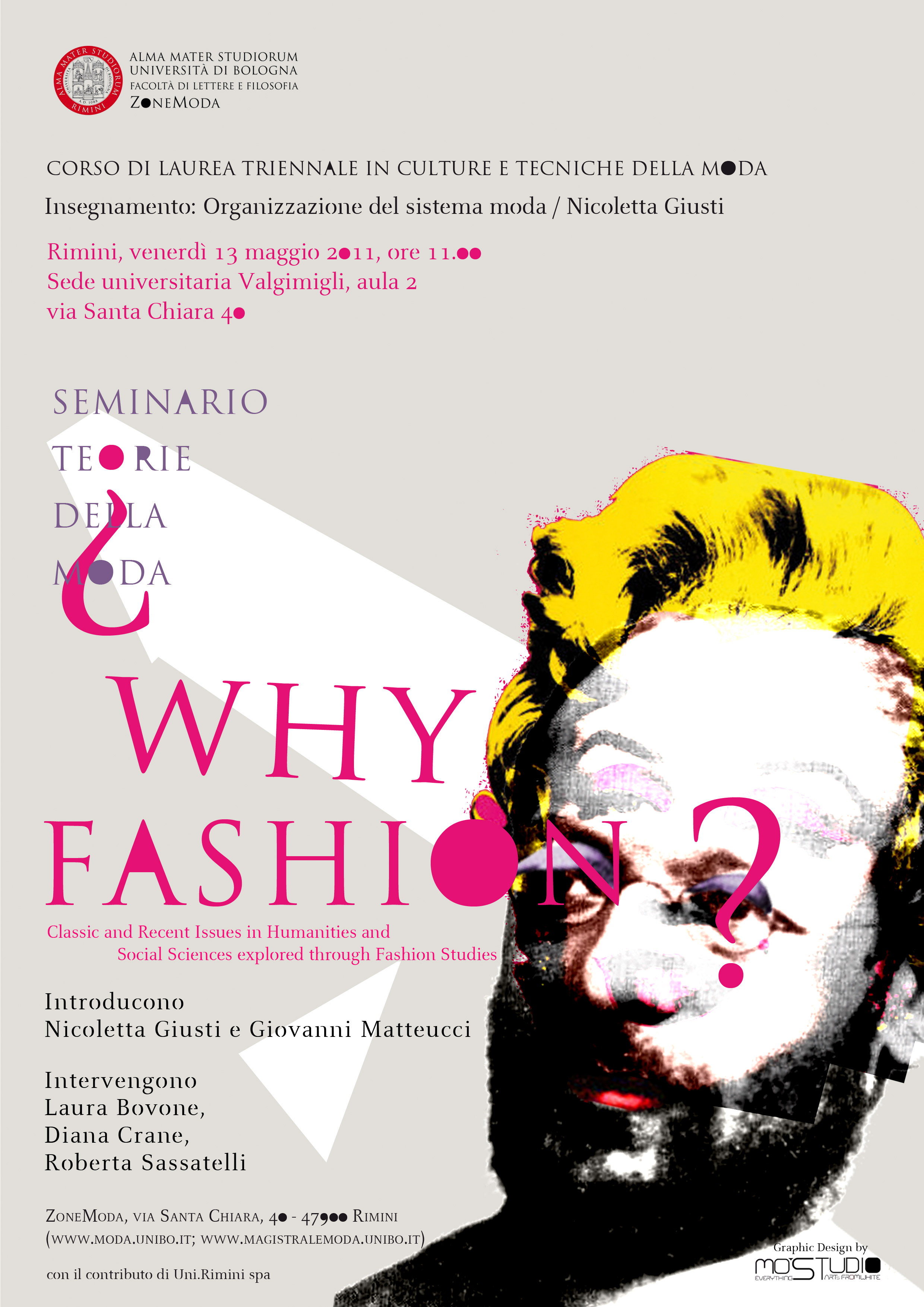 ¿Why Fashion?
¿Why fashion?
Classic and Recent Issues in Humanities and Social Sciences explored through Fashion Studies.
Rimini, 13 maggio 2011 ore 11,00
Sede universitaria Valgimigli, via Santa Chiara 40, aula 2
Intervengono:
Laura Bovone (The role of fashion for the Post-modern overcoming of the antinomies of modernity)
Diana Crane (Fashion studies: an outsider's perspective)
Roberta Sassatelli (Individualization and standardization through the prism of fashion. The case of Denim Jeans)
Introducono Nicoletta Giusti e Giovanni Matteucci
Questa giornata di studi è ospitata dall'insegnamento Organizzazione del sistema moda, tenuto dalla docente Nicoletta Giusti.
Why Fashion è la prima tappa di un seminario di Zonemoda, intitolato Teorie della moda, dedicato alla riflessione teorica e alla ricerca empirica nei Fashion Studies.
Il seminario avrà cadenza annuale.