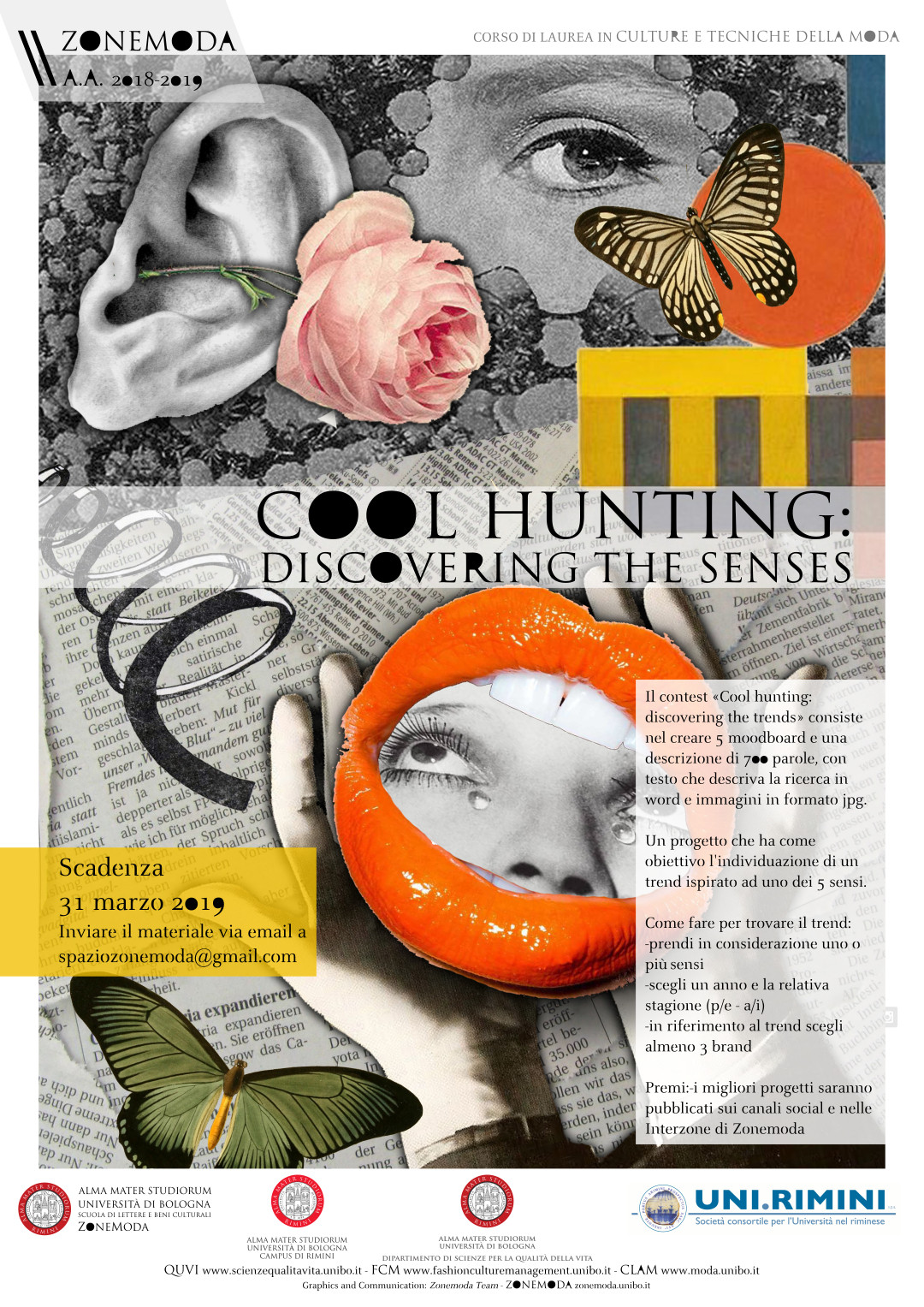 Interzone Contest – Cool Hunting discovering the senses
Il contest «Cool Hunting: discovering the senses» consiste nel creare 5 mood-board e un testo di 700 parole, che descriva la ricerca. L'obiettivo l'individuazione di un trend ispirato a uno o tutti i 5 sensi. I progetti migliori saranno pubblicati nella sezione Interzone di Zonemoda e sui canali social.
Il materiale deve essere inviato a spaziozonemoda@gmail.com entro e non oltre il 31 Marzo 2019
Formati previsti:
per il testo .txt;

per le immagini .jpg non superiori a 100 kb.
Come fare per trovare il trend:
prendere in considerazione un o più sensi;

scegliere un anno e la relativa stagione (p/e-a/i);

scegliere almeno 3 brand in riferimento al trend.