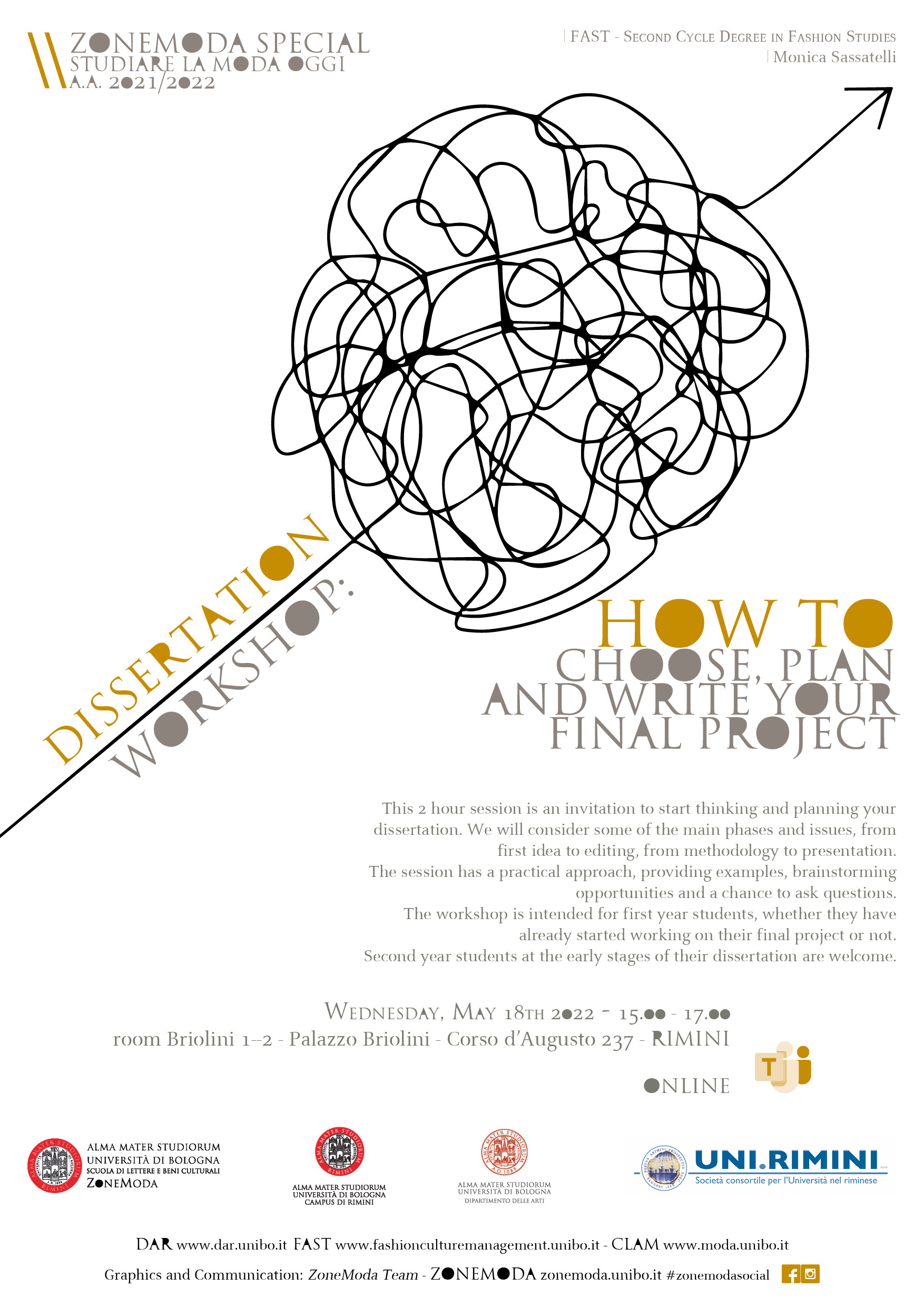 FA.ST – Dissertation workshop: how to choose, plan and write your final project
FA.ST | second Cycle Degree in Fashion Studies
| Monica Sassatelli|
Dissertation workshop:
how to choose, plan and write
your final project
This 2 hour session is an invitation to start thinking and planning your dissertation. We will consider some of the main phases and issues, from first idea to editing, from methodology to presentation.
The session has a practical approach, providing examples, brainstorming opportunities and a chance to ask questions.
The workshop is intended for first year students, whether they have already started working on their final project or not.
Second year students at the early stages of their dissertation are welcome.
Wednesday, May 18th 2022 – 15.00 – 17.00
room Briolini 1–2 – Palazzo Briolini – Corso d'Augusto 237 – RIMINI
ONLINE *
link to the lecture: shorturl.at/myzEU
* Participation in the online lesson is reserved for the Unibo university and student ok FA.ST. The Teams room can only be accessed if you have a Unibo account.