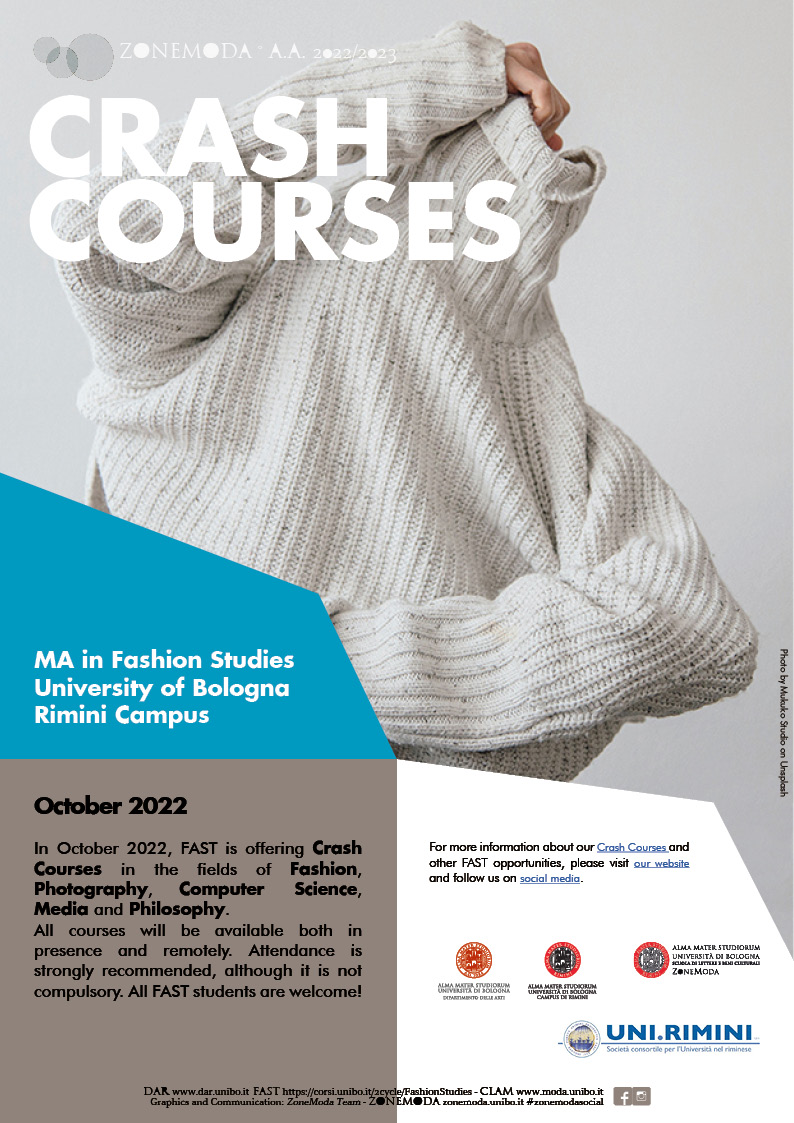 FAST – Crash Courses
ZONEMODA ° A.A. 2022/2023
Crash Courses
MA in Fashion Studies
University of Bologna
Rimini Campus
October 2022
In October 2022, FAST is offering Crash Courses in the fields of Fashion, Photography, Computer Science, Media and Philosophy.
All courses will be available both in presence and remotely. Attendance is strongly recommended, although it is not compulsory. All FAST students are welcome!
For more information about our Crash Courses and other FAST opportunities, please visit our website and follow us on social media.