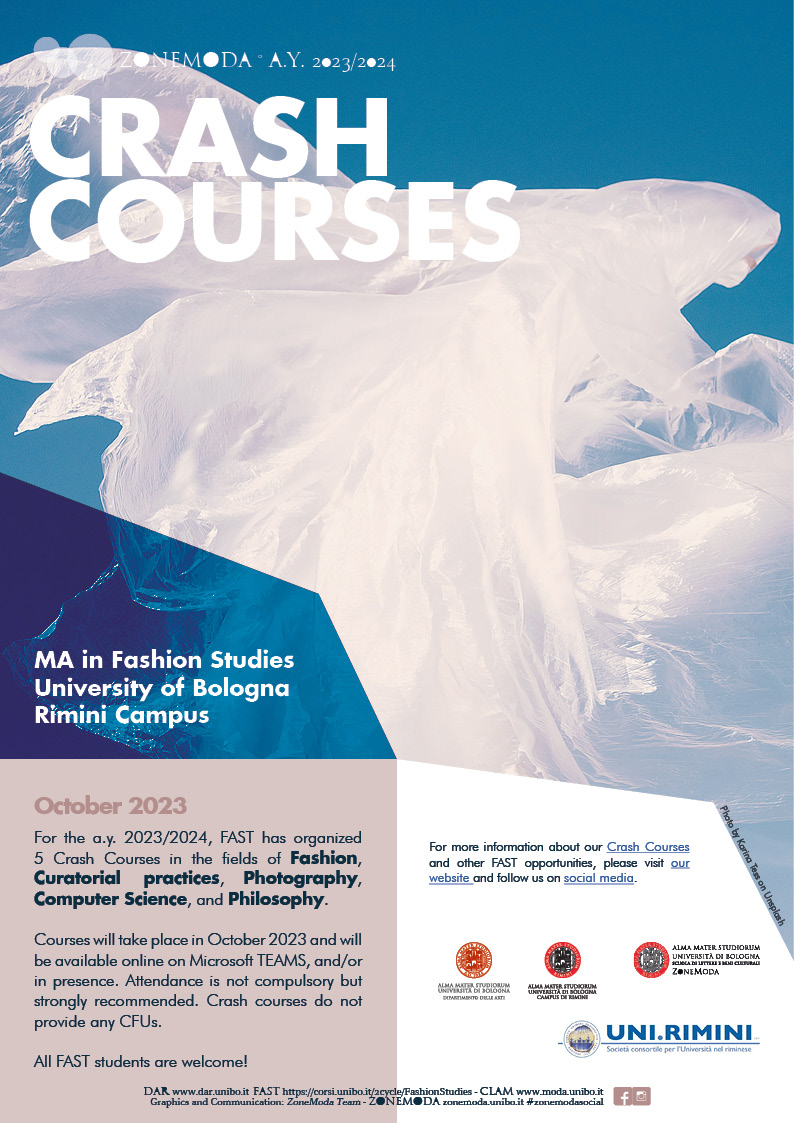 Crash Courses
ZONEMODA ° A.Y. 2023/2024
Crash Courses
MA in Fashion Studies
University of Bologna
Rimini Campus
For the a.y. 2023/2024, FAST has organized 5 Crash Courses in the fields of Fashion, Curatorial practices, Photography, Computer Science, and Philosophy.
Courses will take place in October 2023 and will be available online on Microsoft TEAMS, and/or in presence. Attendance is not compulsory but strongly recommended. Crash courses do not provide any CFUs.
All FAST students are welcome!
For more information about our Crash Courses and other FAST opportunities, please visit our website and follow us on social media.
https://corsi.unibo.it/2cycle/FashionStudies/crash-courses
https://corsi.unibo.it/2cycle/FashionStudies
https://www.instagram.com/zonemoda/?hl=en
DAR www.dar.unibo.it
FAST https://corsi.unibo.it/2cycle/FashionStudies
CLAM www.moda.unibo.it
ZONEMODA zonemoda.unibo.it
Graphics and Communication: ZoneModa Team
#zonemodasocial