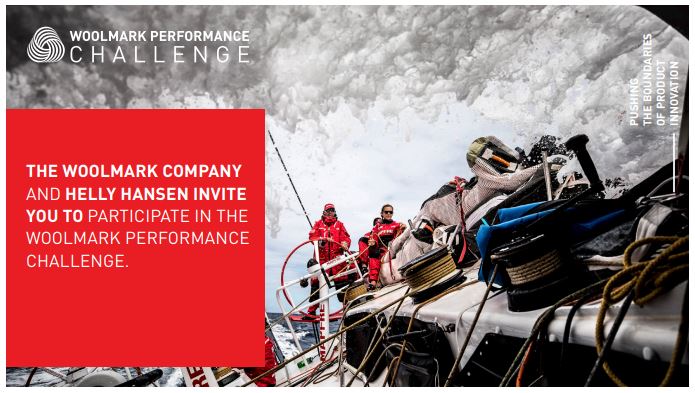 Contest lana merinos per FAST-FCM – The Woolmark Performance Challenge
Una competizione in cui gli studenti progettano dei prodotti utilizzando la lana Merinos.
Le iscrizioni per gli studenti sono già aperte da un po' e la scadenza per presentare i progetti è il 31 maggio.
Il sito web di riferimento è www.woolmarkchallenge.com
---
The Woolmark Performance Challenge is an annual competition for early career creative thinkers to develop innovative, forwardthinking product solutions for the sports and performance market,
by harnessing the unique natural properties of Australian Merino wool.
The challenge not only provides a unique learning experience for participants, but also awards the finalists and winners with opportunities for international travel, financial rewards, and potential
for career development.
The 2020 challenge focuses on how we can ultimately contribute to the long-term health of the planet, designing performance garments with consideration for the outdoor environments they are created to be worn in.
Submissions and close on 31 May 2020.
For more information, visit the site: www.woolmarkchallenge.com