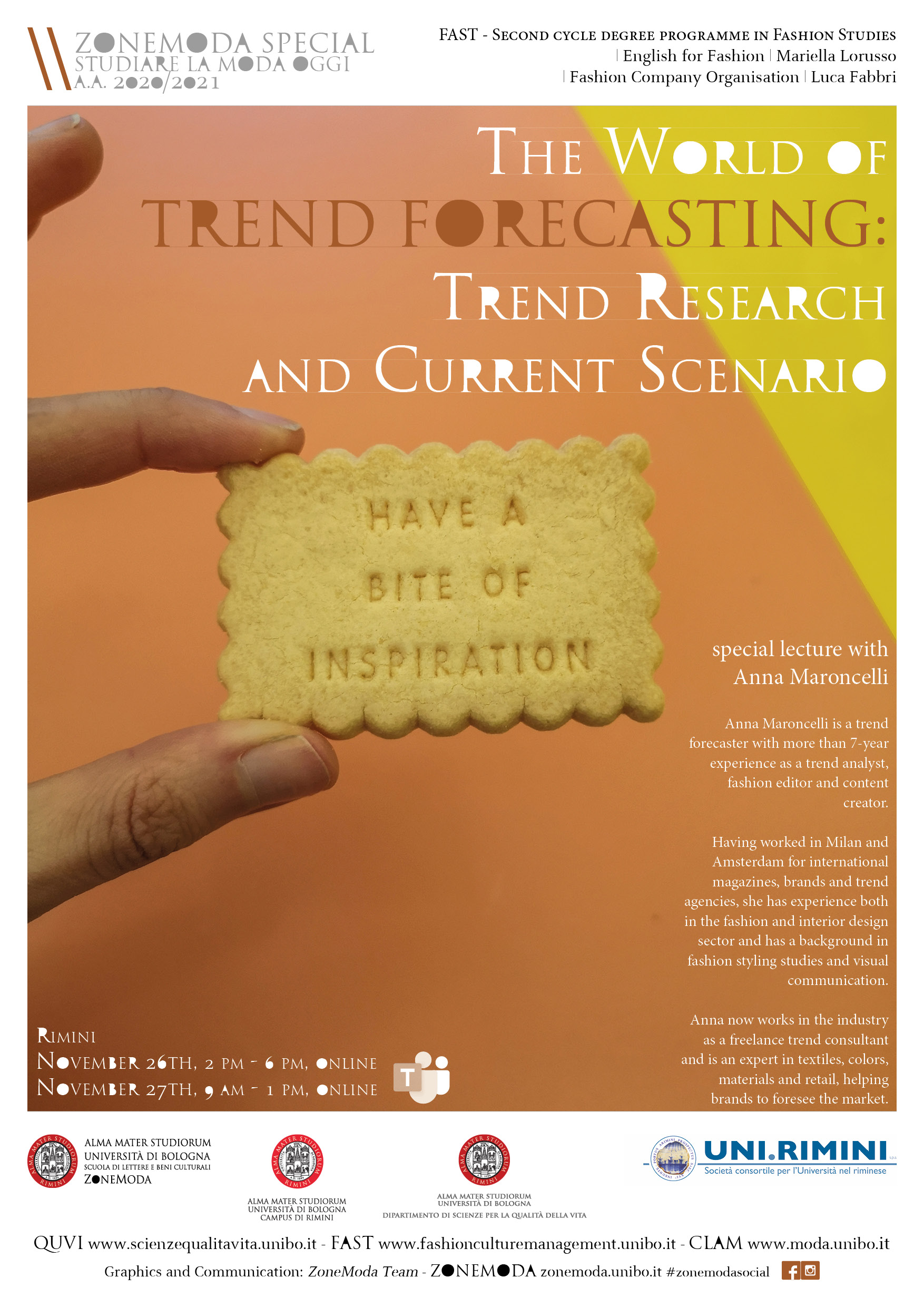 THE WORLD OF TREND FORECASTING: Trend research and current scenario – Anna Maroncelli
FAST – Second cycle degree programme in Fashion Studies
| English for Fashion | Mariella Lorusso
| Fashion Company Organisation | Luca Fabbri
Anna Maroncelli is a trend forecaster with more than 7-year experience as a trend analyst, fashion editor and content creator.
Having worked in Milan and Amsterdam for international magazines, brands and trend agencies, she has experience both in the fashion and interior design sector and has a background in fashion styling studies and visual communication.
Anna now works in the industry as a freelance trend consultant and is an expert in textiles, colors, materials and retail, helping brands to foresee the market.
Rimini
November 26th, 2 pm – 6 pm, online
November 27th, 9 am – 1 pm, online
Link to join the meeting on TEAMS
QUVI www.scienzequalitavita.unibo.it – FAST www.fashionculturemanagement.unibo.it – CLAM www.moda.unibo.it
ZONEMODA zonemoda.unibo.it #zonemodasocial