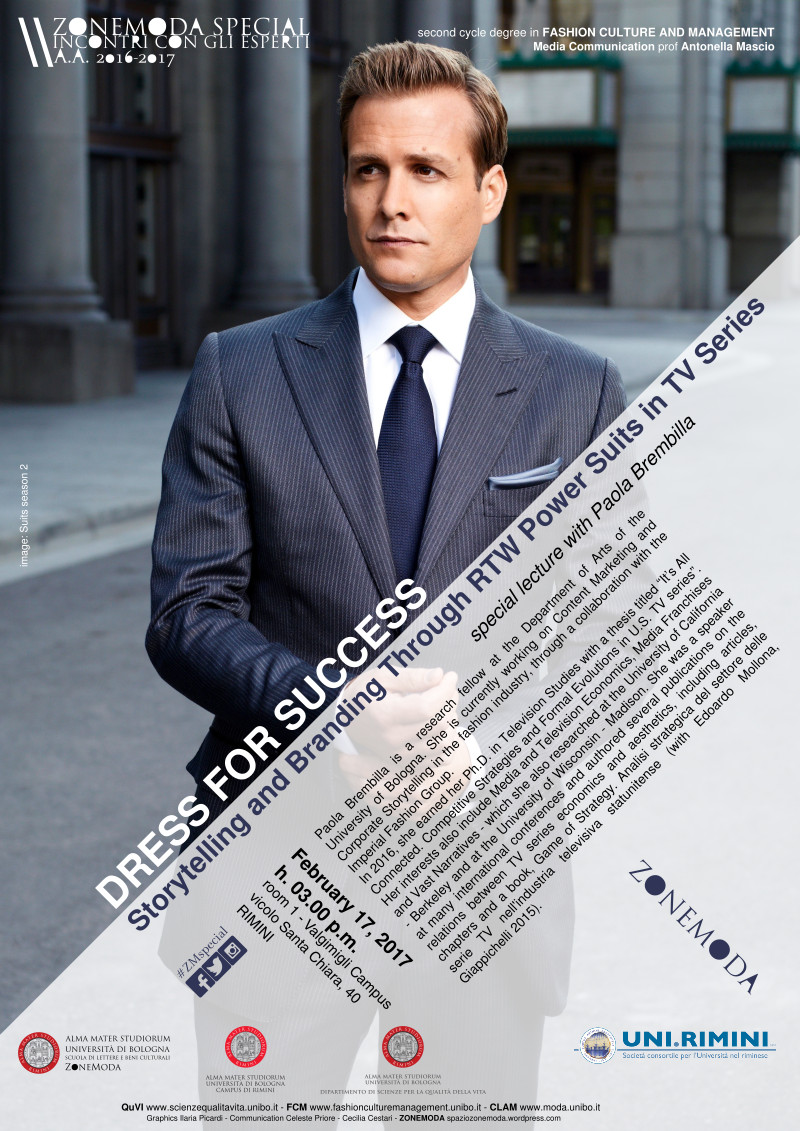 DRESS FOR SUCCESS Storytelling con Paola Brembilla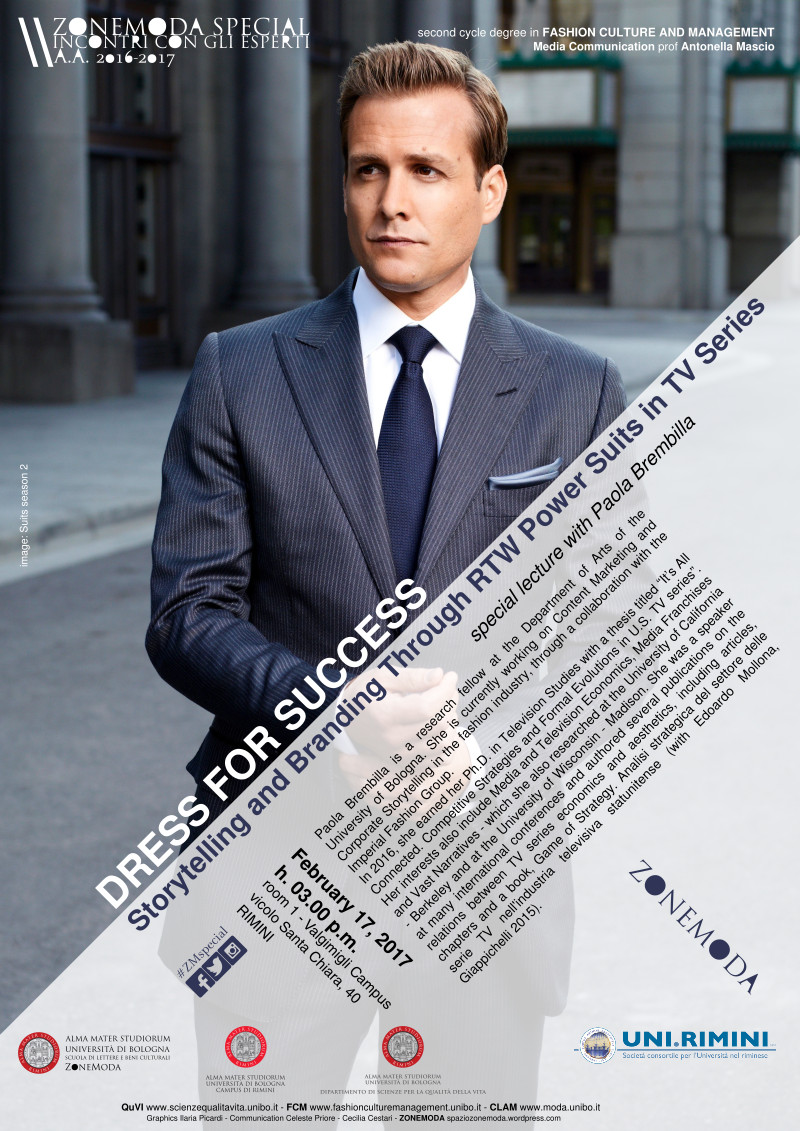 Università di Bologna / Campus di Rimini / Scuola di Lettere e Beni Culturali / Dipartimento di Scienze per la qualità della Vita / ZoneModa
second cycle degree in FASHION CULTURE AND MANAGEMENT
ANTONELLA MASCIO MEDIA COMMUNICATION
\\ZONEMODA SPECIAL
A.A. 2016-2017
INCONTRI CON GLI ESPERTI
ZoneModa spaziozonemoda.wordpress.com –
ZoneModa WebCell youtube.com/zonemodawebchannel
DRESS FOR SUCCESS
Storytelling and branding through rtw power suits in tv series
special lecture with Paola Brembilla
February 17, 2017 – h. 03.00 p.m.
ZONEMODA – RIMINI – room 1 – Campus Valgimigli – vicolo Santa Chiara 40
Paola Brembilla is a research fellow at the Department of Arts of the University of Bologna. She is currently working on Content Marketing and Corporate Storytelling in the fashion industry, through a collaboration with the Imperial Fashion Group.
In 2016, she earned her Ph.D. in Television Studies with a thesis titled "It's All Connected. Competitive Strategies and Formal Evolutions in U.S. TV series". Her interests also include Media and Television Economics, Media Franchises and Vast Narratives – which she also researched at the University of California – Berkeley and at the University of Wisconsin – Madison. She was a speaker at many international conferences and authored several publications on the relations between TV series economics and aesthetics, including articles, chapters and a book, Game of Strategy. Analisi strategica del settore delle serie TV nell'industria televisiva statunitense (with Edoardo Mollona, Giappichelli 2015).